Chartered Accountants in Liverpool | Save Tax, Save Time, Reap the Rewards
Modern accountancy, Digitally powered
Modern accountancy is about so much more than just bookkeeping, VAT, payroll, tax returns and keeping HMRC and Companies House happy.
We are chartered accountants and business owners that specialise in helping ambitious SME businesses of all sizes to start, grow and succeed. 
Passionate about partnering with you at regular touch points throughout the year, we want you to have the financial insights your business deserves and the best support and guidance from your accountant.
Standard compliance services like bookkeeping, VAT returns, and annual company accounts will always be core to our business. 
Where we really excel, is working alongside you to help minimise risk and tax, maximise opportunities for growth and ultimately build a business that works for you, so you can reap the lifestyle rewards. 
We are a forward thinking, friendly, agile team who delight in providing the services SME's need and deserve.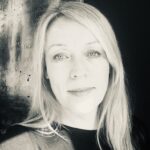 Are you ready to find out more?
Here is what some of our clients say...
Adams O'Rourke have been working with my start up for many years ... Joan is our financial guru! If you want a superb accountancy service you can always rely on, through the tough times as well as the good, then look no further.